Connector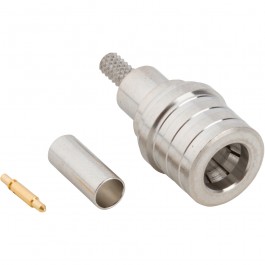 RF coaxial connectors are the most improtant element in your cable system HDF series and High performance TeflonTM coaxial cables have the potential to deliver all the performance your system requires, but they are often limited by the performance of the connectors KD coaxial connectors have been designed from the ground up to deliver optimum performance.
While retaining ease of installation.
We have more than hundreds type connectors in stock ready for delivering and cable assemblie.
These connectors covering:
N, TNC, BNC, UHF, SMA, SMB, SMC, MCX, MMCX, 1.0/2.3.DIN,1.6/5.6 DIN Twinaxial, Mini UHF, FME, F, D-Sub Miniature and many other in-series, between series adapters. For detail information please call or
e-mail
us.